Good People Helping Good People

8:00 am

Auction Preview

9:45 am

Auction Class

10:00 am

Live Auction

Featured Vehicles

We're sorry there are no featured vehicles at this time.
**** NEW AUCTION NOTICE ****
WE HAVE MOVED TO
24354 KING RD. BROWNSTOWN, MI
734-479-4360 OR 734-789-7320
NO AUCTIONS FOR A FEW WEEKS WHILE WE SET UP THE NEW FACILITY
LOOK FOR THE GRAND OPENING OF NEW LOCATION IN JULY
THANK YOU TO ALL OUR CUSTOMERS FOR MAKING THE LAST AUCTION AT OUR TELEGRAPH RD. LOCATION A GREAT ONE. IT HAS BEEN AN AMAZING 15 YEARS AND WE ARE EXCITED TO MOVE AND GET A GREAT LINEUP OF VEHICLES SET UP FOR OUR GRAND OPENING AUCTION.
WE WILL ONLY BE ABOUT A HALF MILE AWAY AND WILL NEED A FEW WEEKS TO SET UP THE NEW AUCTION
KEEP CHECKING BACK HERE FOR UPDATES AND LOOK IN YOUR EMAIL FOR UPCOMING GRAND OPENING DATE.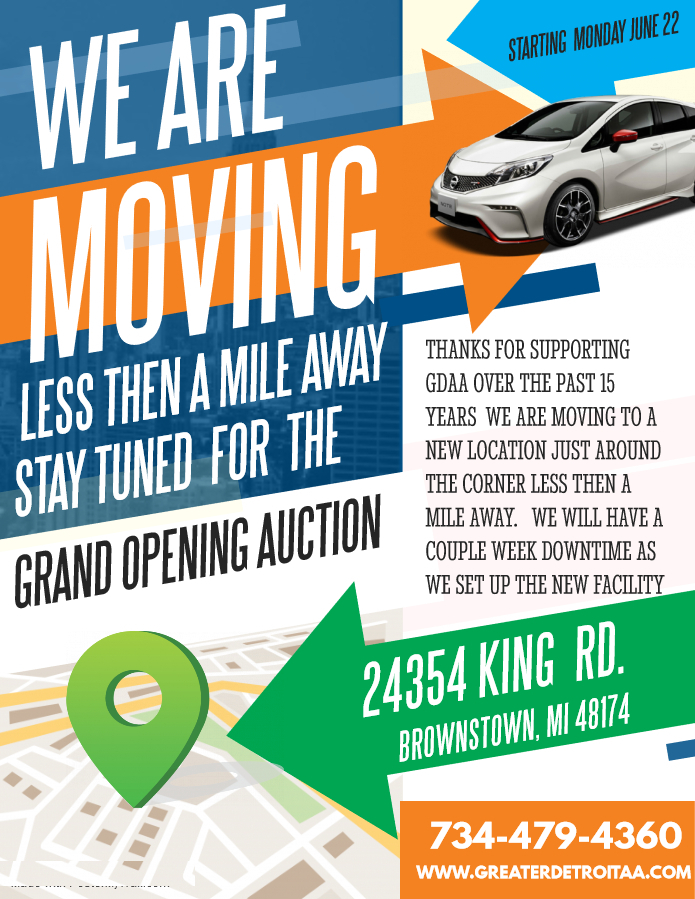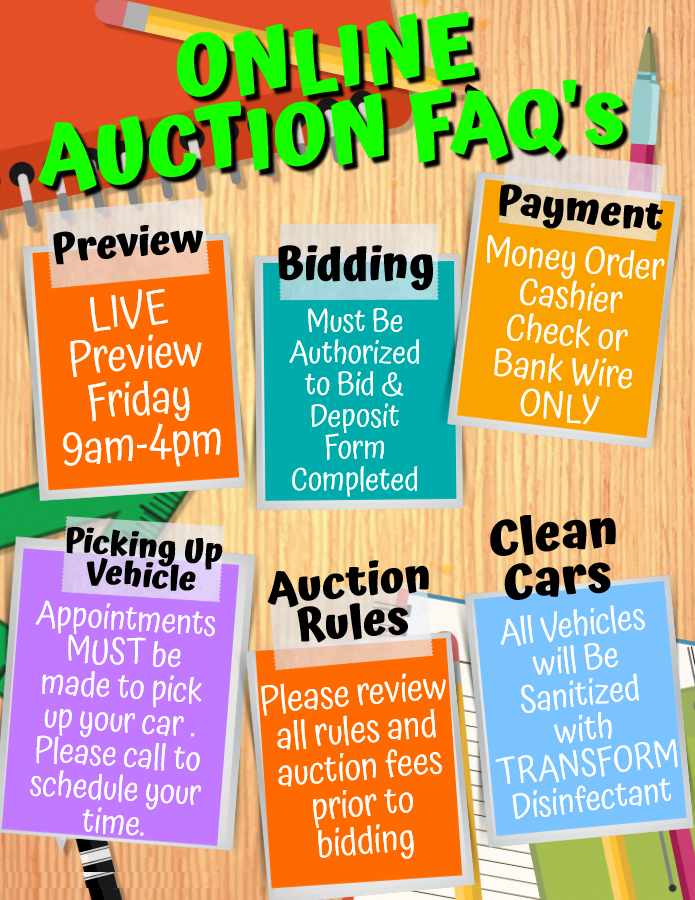 Every vehicle checked with AutoCheck vehicle history report.